ENROUTE Enflate® Transcarotid
RX Balloon Dilatation Catheter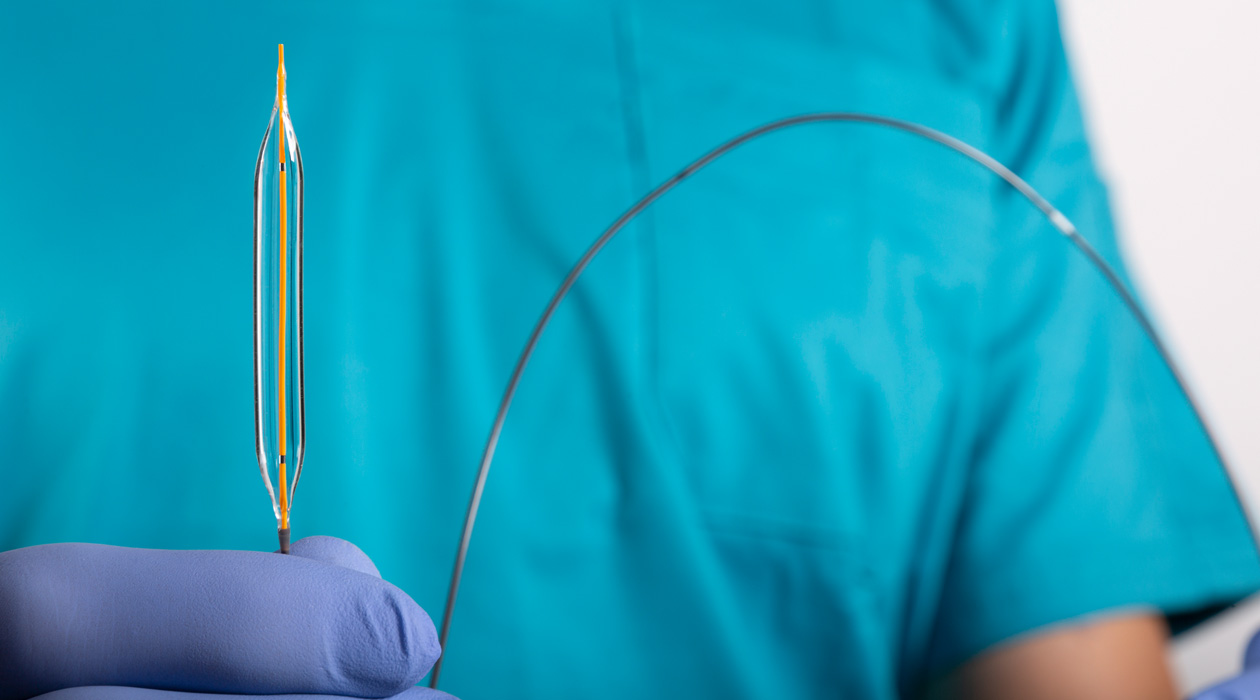 The ENROUTE Enflate® Transcarotid RX Dilatation Balloon Catheter is designed to improve the efficiency and predictability of the TCAR procedure. Alongside the rest of the TCAR® system, the Enflate catheter is the optimal balloon for use in the TCAR procedure and is the only transcarotid RX balloon catheter available in the US market.
With a shorter catheter length of 75cm, the Enflate balloon
is optimized for transcarotid access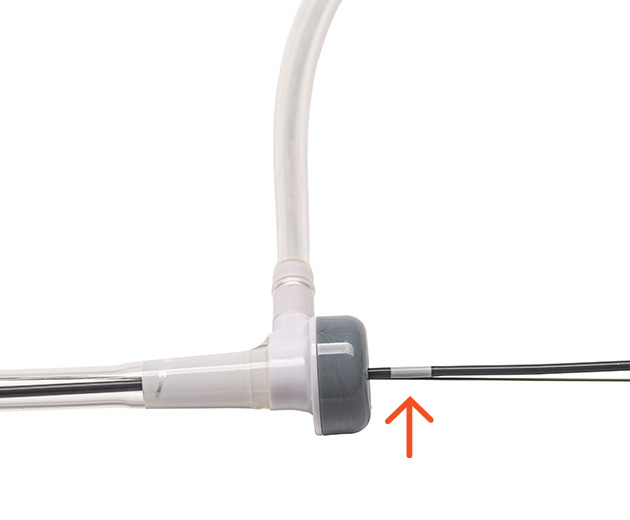 Marker band provides visual indicator of when balloon tip is exiting the arterial sheath
A 5mm-width marker band located at 32.5cm from the tip of the balloon catheter indicates when the balloon is about to exit the arterial sheath during advancement to the lesion

Designed to indicate when to begin fluoroscopy and minimize fluoroscopy time during angioplasty
Balloon lengths optimized for ENROUTE® transcarotid stents
The Enflate RX balloon catheter is the only catheter that offers 25mm and 35mm balloon lengths, designed for optimal pairing with the ENROUTE® stent and minimize contact with healthy carotid tissue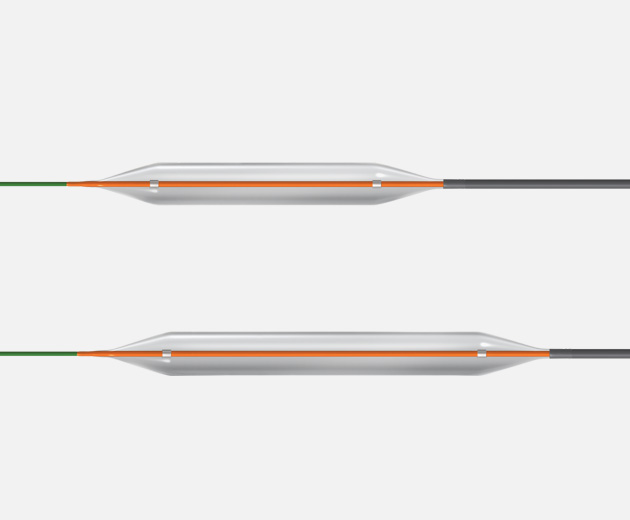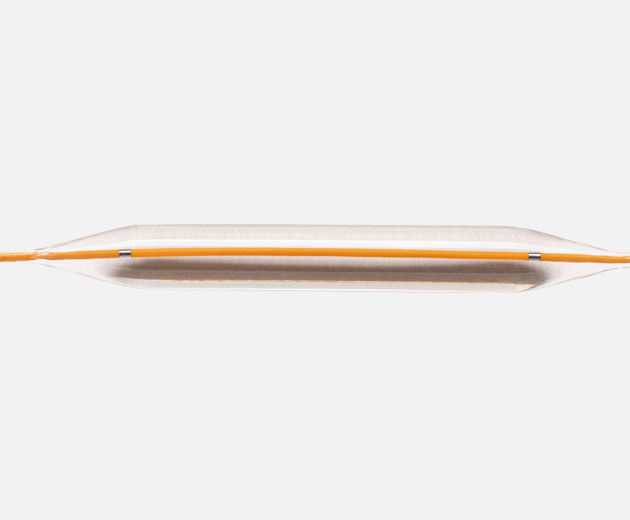 Highly visible radiopaque (RO) markers
RO markers designed to clearly indicate the location of the balloon shoulders for accurate positioning
Latex-free, nylon, semi-compliant balloon
Nominal Pressure: 8 ATM
Rated Burst Pressure: 14 ATM
Rapid Exchange (RX), 0.014" guidewire compatible
Low-profile: 4Fr (5Fr for 6.0 diameter balloon)

Indications for Use: The ENROUTE Enflate Transcarotid RX Balloon Dilatation Catheter is intended for percutaneous transluminal angioplasty and post-dilatation of self-expanding stents in the carotid arteries.
Discover the TCAR® suite of products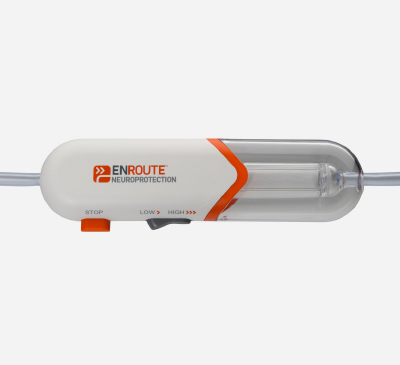 ENROUTE® Transcarotid Neuroprotection System
Enables the reversal of blood during the TCAR procedure to protect the brain from potential emboli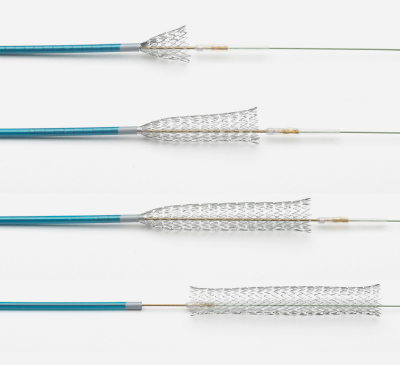 ENROUTE® Transcarotid Stent System
The first and only ergonomic and precise carotid stent system designed and indicated for transcarotid access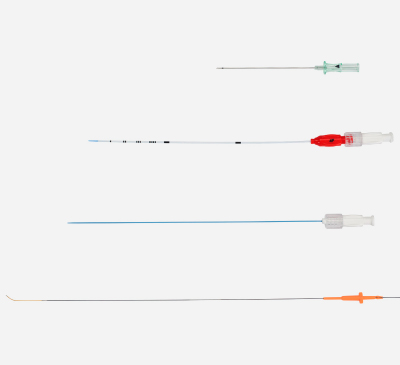 ENHANCE® Transcarotid Peripheral Access Kit
The only micropuncture access kit developed for the TCAR procedure, making it easier and more efficient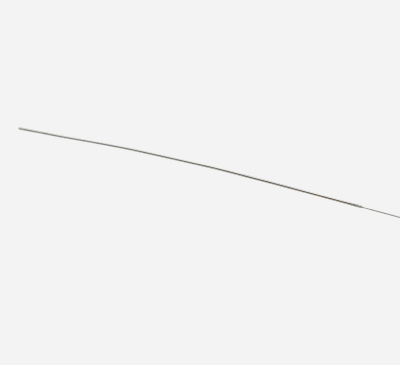 ENROUTE® 0.014" Guidewire
Provides precise lesion navigation
in tortuous short vessel segments
while performing TCAR