TCAR®. A growing history
of clinical evidence
Driven by Consistently Low Stroke Rates
The growing body of evidence continues to validate and strengthen TCAR's clinical story as a safe and reproducible alternative to CEA.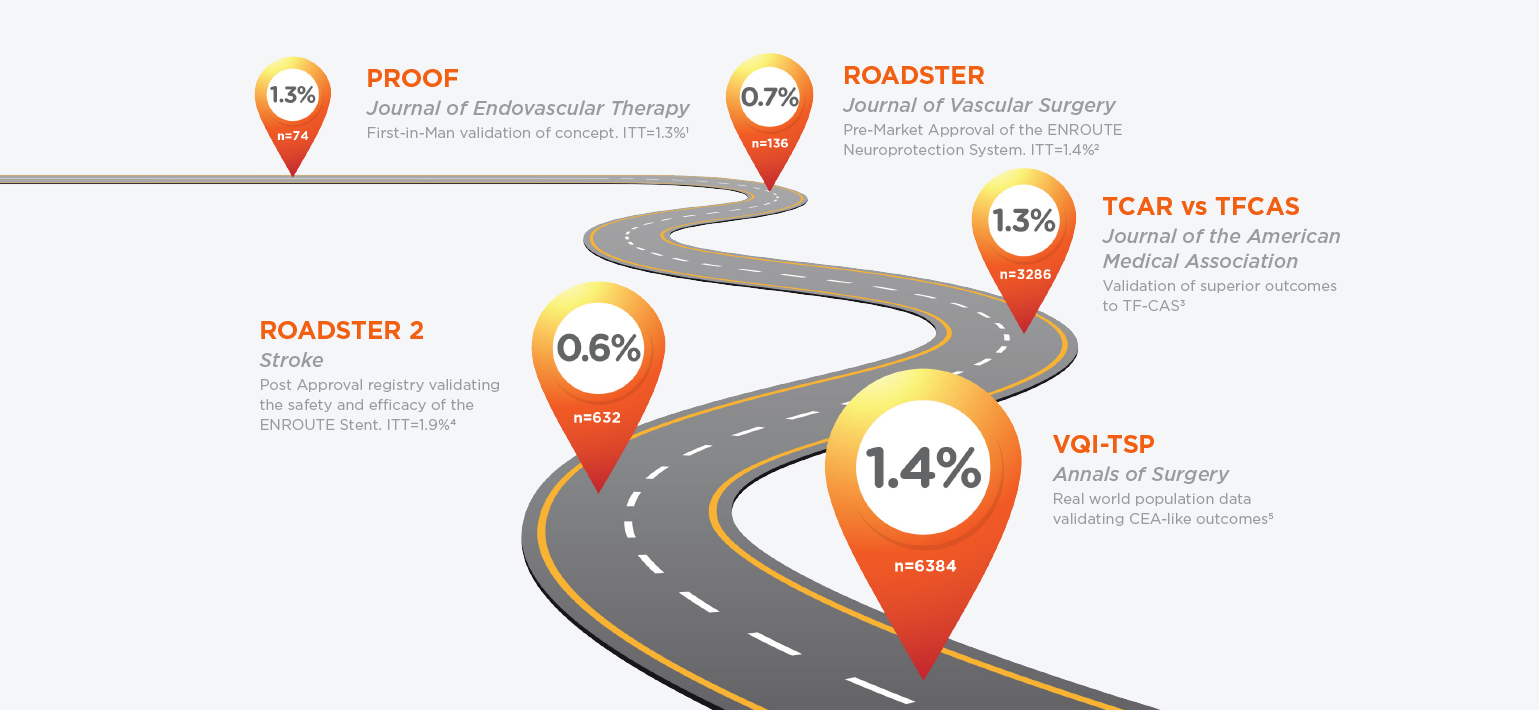 The Less Invasive Standard in Stroke Prevention.
Along with the stroke protection provided by TCAR, the less invasive approach
has a multitude of additional patient, physician and hospital benefits.
Benefits of a Less Invasive Approach
With a less invasive approach than CEA, a number of significant patient benefits are realized. These lead to improved patient outcomes and reductions in adverse events. Cranial nerve injury is the most common neurologic complication of CEA. Rates of cranial nerve injury range from 5.1% to 8.6%6 in clinical trials. With a smaller incision compared to CEA, scarring and rates of cranial nerve injury are significantly reduced with TCAR.
Evidence for TCAR as a safe, less 
invasive
alternative to CEA.
With a growing list of trials and clinical results, TCAR has built an indisputable library of proof of efficacy in stroke protection and positive patient outcomes. Click below to learn more about some of the studies that make up the large and growing body of evidence supporting TCAR as safe and effective for patients with carotid disease.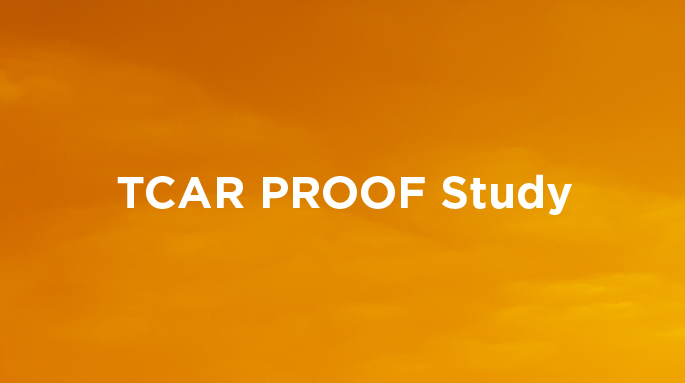 First in man results of a novel
transcervical access and cerebral
embolic protection system.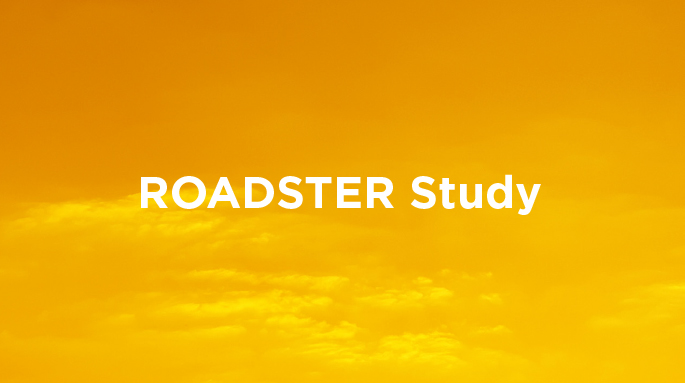 Pivotal results in a prospective, single-arm,
multi-center trial of TCAR in high surgical
risk patients.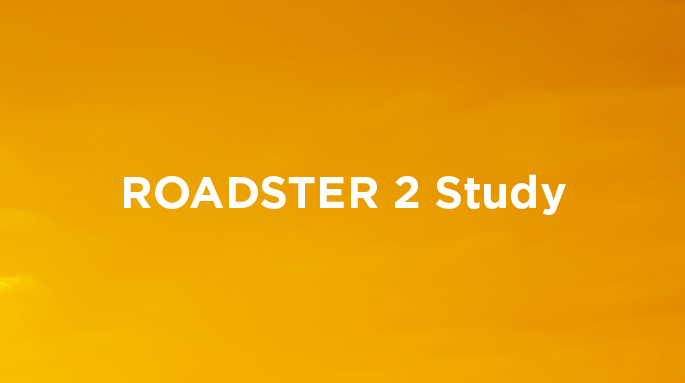 Post approval results of TCAR using the
ENROUTE® Transcarotid Stent System in broad user group with varying levels of TCAR experience.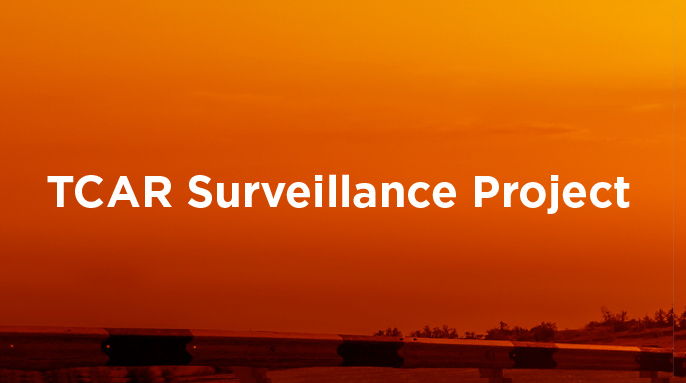 The TSP looks at real-world outcomes of all patients captured in the Vascular Quality Initiative (VQI).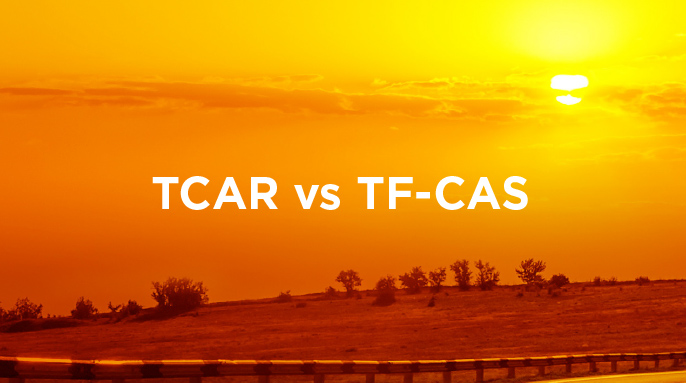 The TCAR vs. TF-CAS Study reviewed patient data collected from the VQI-TSP to compare outcomes of TCAR vs TF-CAS.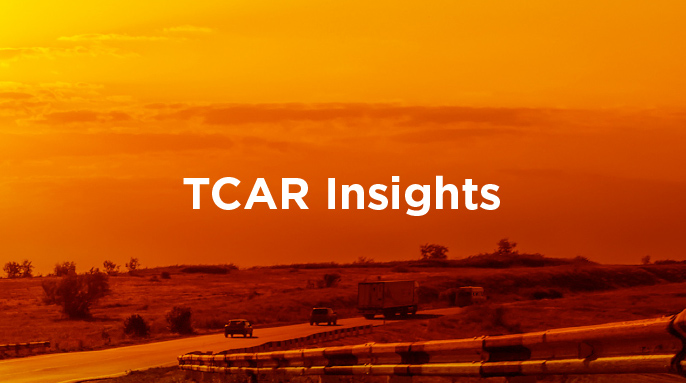 Read through clinically focused articles highlighting the benefits of a less invasive approach to carotid intervention.
Caution: Federal (USA) law restricts this device to sale by or on the order of a physician. Please refer to package insert for indications, contraindications, warnings, precautions. 
References
1. J Endovasc Ther. 2017 Apr;24(2):265-270; Alpaslan A, Wintermark M, Pintér L, Macdonald S, Ruedy R, Kolvenbach R.
2. J Vasc Surg. 2015 Nov;62(5):1227-34; Kwolek CJ, Ja_ MR, Leal JI, Hopkins LN, Shah RM, Hanover TM, Macdonald S, Cambria RP
3. JAMA. 2019 Dec 17;322(23):2313-2322; Schermerhorn ML, Liang P, Eldrup-Jorgensen J, Cronenwett JL, Nolan BW, Kashyap VS, Wang GJ, Motaganahalli RL, Malas MB
4. Stroke. 2020;51:2620–2629; Kashyap V, Schneider P
5. Transcarotid Revascularization with Dynamic Flow reversal versus Carotid Endarterectomy in the Vascular Quality Initiative Surveillance Project – M. Malas, Annals of Surgery 2020
6. J Vasc Surg. 2015 May; 61(5): 1208–1215
7. M. Schermerhorn, MD; VEITH Presentation 2018 (VQI TSP n=2,545 TCAR; n=43,114 CEA)
* with Protamine use