Brighter patient outcomes through brighter clinical thinking.
Silk Road Medical. Brighter.
Our mission: To help deliver brighter patient outcomes. One procedure at a time.
Each and every one of us at Silk Road Medical is inspired by the power of the human mind and have dedicated ourselves to protect it by developing advanced solutions that reduce the risk of stroke during vascular surgery. We are inspired by and dedicated to empowering our surgical partners to deliver better patient outcomes, one surgery at a time.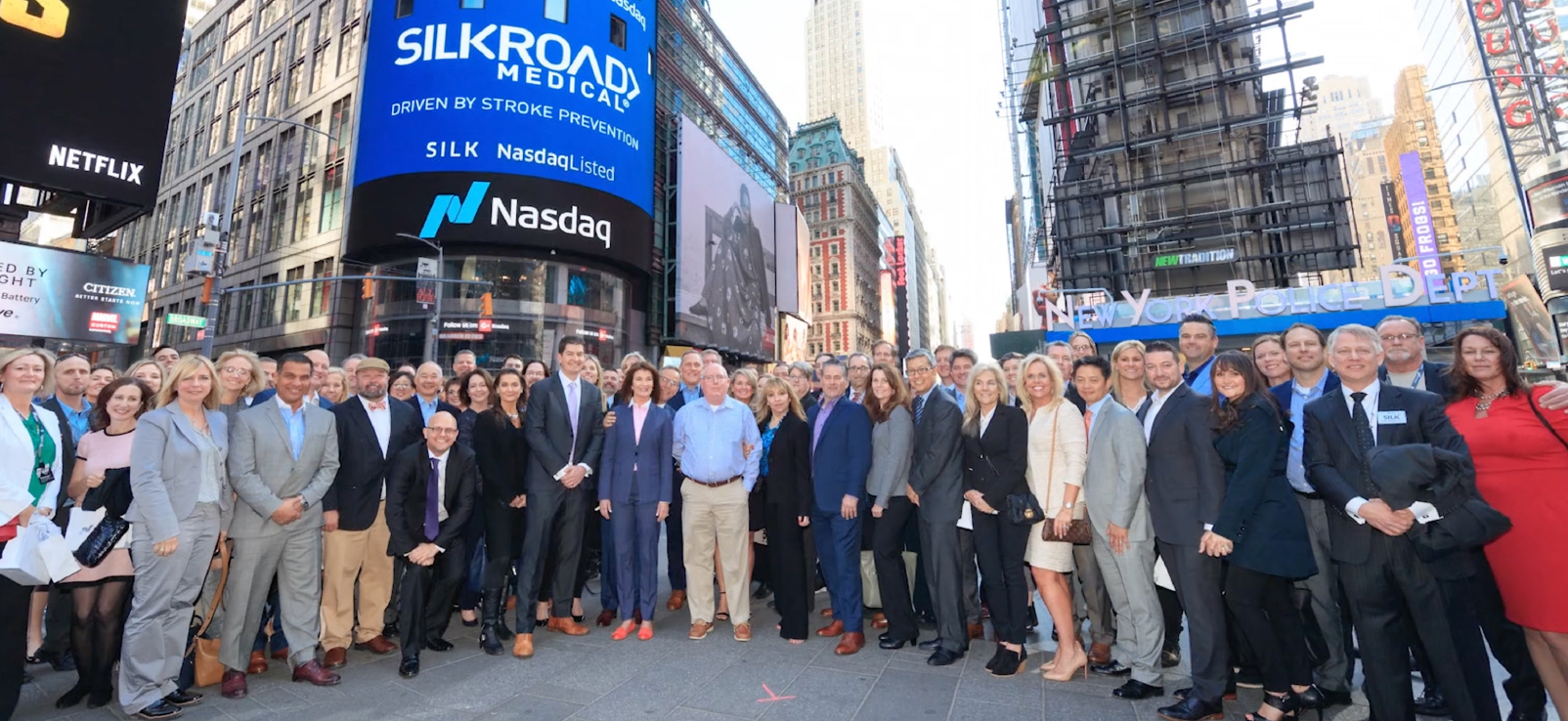 Meet our world class team
We are ardent thinkers, designers, scientists and innovators who are inspired by a deep understanding of vascular diseases and surgical procedures. We are driven to create smarter, more advanced solutions that empower specialists to treat some of medicine's most serious vascular diseases while minimizing risk of stroke in their patients.
We describe the culture at Silk Road Medical as our Cartwheel Culture®
At Silk Road Medical, we not only talk about our culture, we obsess over it and have even given it a name.
Our Cartwheel Culture® was named after our CEO cartwheeled onstage at a National Sales Meeting to talk about the importance of culture. Soon after that, we realized that there was a link between the practice of cartwheels and the key components to building a corporate culture that matters and a company we love.
Doing a cartwheel and being successful as a business both take Courage, Flexibility, Persistence, a Focus on Strengths, and Lending a Hand when needed.
Embedded in Silk Road Medical's mission to safely deliver our technology to physicians and patients is our commitment to conduct ourselves ethically, respectfully and honestly.
Our Code of Conduct does more than just codify rules of conduct, it is the very foundation by which we conduct business every day.  This Code of Conduct describes how we put our values into practice, and it explains our commitments and expectations of stakeholders and provides guidance for employees and all others who work on our behalf.
Careers at Silk Road Medical
We are a group of thinkers, designers, clinical experts, scientists and innovators who, together, are inspired by the power of the human mind and have dedicated ourselves to protect it. Are you one of us?