The TCAR Surveillance Project (TSP) is an initiative of the Society for Vascular Surgery Patient Safety Organization (SVS PSO). The TSP is a surveillance registry designed to monitor the safety and effectiveness of transcarotid stents placed directly into the carotid artery while reversing blood flow within the carotid artery to reduce stroke risk. It will compare this less-invasive surgical procedure with standard carotid endarterectomy in centers that participate in the Vascular Quality Initiative (VQI).
OBJECTIVES OF THE TSP
Obtain more data about real-world outcomes of TCAR in comparison with CEA as performed by centers participating in the VQI.
Serve as a repository for TCAR procedures and outcomes data to broaden the evidence base for TCAR.
Benchmark outcomes against other participants.
Outcomes of TransCarotid Revascularization with Dynamic Flow Reversal (TCAR) versus Carotid Endarterectomy (CEA) in the TCAR Surveillance Project
Malas MB, Dakour-Aridi H, Kashyap VS, Wang GJ, Motaganahalli RL, Cronenwett J, Eldrup-Jorgensen J, Schermerhorn ML –SVS VAM Presentation, June 2019
"I believe that more clinicians should more widely adopt the TCAR technology as it has been demonstrated to be safe and effective and seems to be an excellent alternative to CEA."
– Marc Schermerhorn, MD – Beth Israel Deaconess Hospital, Boston, MA
TCAR Surveillance Project Study Chair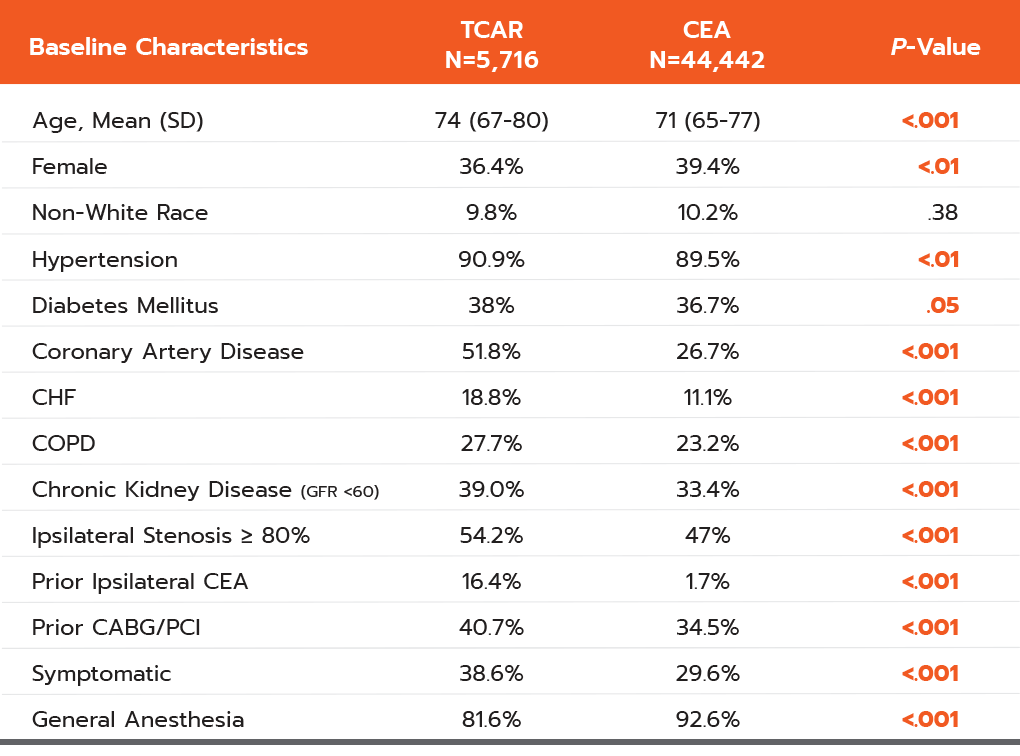 "We have shown that the TCAR procedure is safe and effective, and the outcomes are superior when compared to Transfemoral Carotid Artery Stenting and comparable to Carotid Endarterectomy"
– Mahmoud Malas, MD – UC San Diego, San Diego, CA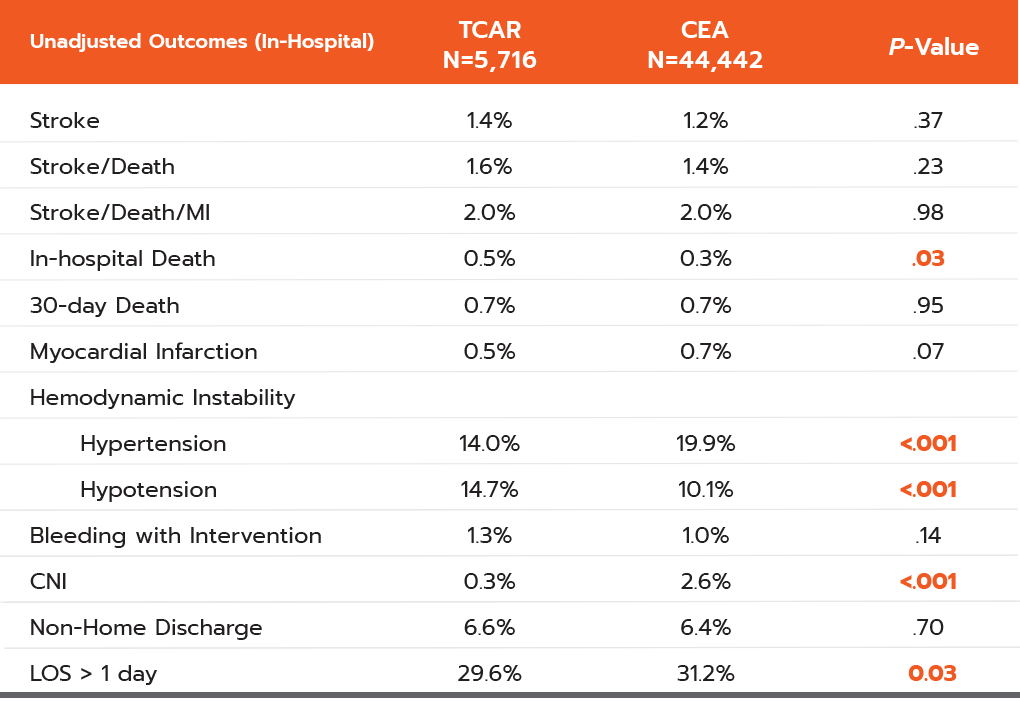 "The results of the TCAR Surveillance Project are overwhelmingly positive on a large dataset of patients, showing for the first time, significantly lower odds of composite in-hospital stroke, death and myocardial infraction compared to CEA."
– Mahmoud Malas, MD – UC San Diego, San Diego, CA