ENROUTE® 
Transcarotid Neuroprotection & Stent System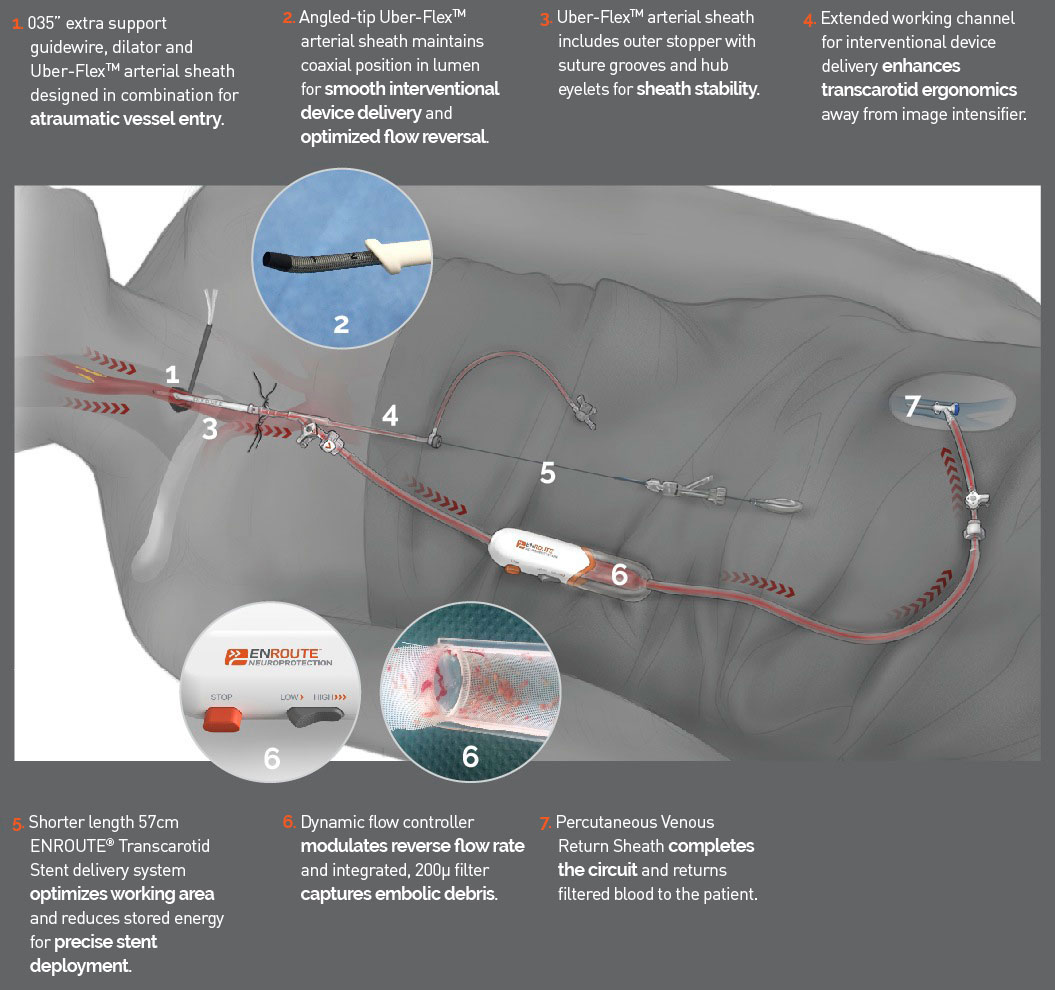 Indications for Use: The ENROUTE® Transcarotid Neuroprotection System is intended to provide transcarotid vascular access, introduction of diagnostic agents and therapeutic devices, and embolic protection during carotid artery angioplasty and stenting procedures for patients diagnosed with carotid artery stenosis and who have the appropriate anatomy described below:
Adequate femoral venous access
Common carotid artery reference diameter of at least 6 mm.
Carotid bifurcation is a minimum of 5 cm above the clavicle as measured by duplex Doppler ultrasound (DUS) or computerized axial tomography (CT) angiography or magnetic resonance (MR) angiography
Please refer to Instructions for Use for indications, contraindications, warnings and precautions.
Caution: Federal (U.S.) law restricts this device to sale by or on the order of a physician.